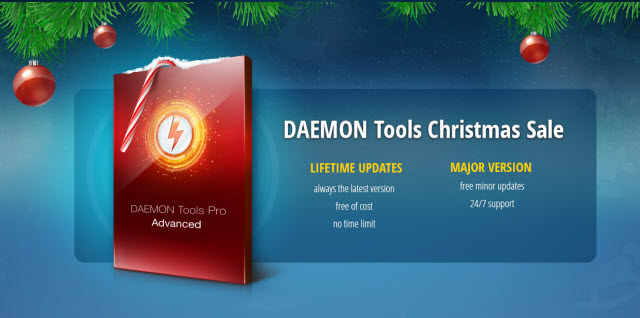 This Christmas DAEMON Tools offers great prices for licenses
with minor and Lifetime upgrades
. It's up to you whether to order a new license or upgrade the one you have to get all further major and minor upgrades for free!
Offer is available December 18 — January 8.
Shop now to buy your DAEMON Tools and save minimum 30% of your order or upgrade your license to pay once and get all upgrades free of charge.